The dream of a virtual library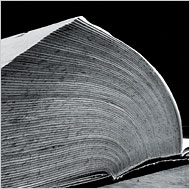 All the way back in the early 1990s,
James J. O'Donnell,
a classical scholar with a particular interest in Late Antiquity, and a pioneer in the scholarly use of the Internet, was enthusing about how the Internet would finally make real the dream of a virtual (or universal) library. Then he realized that the dream was an unrealizable fantasy, one that was perhaps not even desirable.
His thoughts, all the more relevant now than 15 years ago, can be found here.
Thanks to Prof. Richard Burgess of the University of Ottawa for pointing this out recently.
Image:
I got it from the blog Boing Boing, where it illustrated an article on
"the promise of a universal library."
Labels: ancient history, books